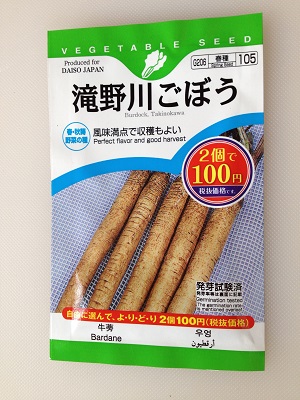 Burdock





English Name

- Burdock



Japanese Name

-

Picture - Burdock seeds
Picture - Burdock ready for harvest
Picture - Harvested burdock

A handful of tasty roots were produced but at a cost. The burdock took a long time to be ready and harvesting the roots was very difficult. Not planning to grow this again.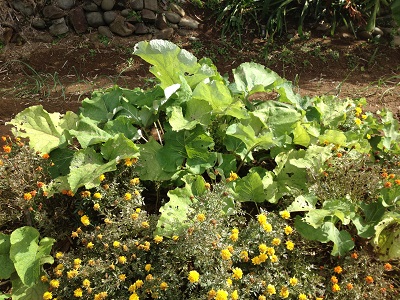 Huge Leaves



The burdock produced huge leaves and actually looked pretty nice, especially with lots of French marigolds planted in the foreground.



Mistake:

Be sure to sow burdock on a fairly tall hill with soft soil for the roots to grow. I was growing the burdock in a standard square bed with very little elevation. Although the soil is pretty good on the island, the burdock root grew in the the clay subsoil and was very difficult to harvest.



Picture

- A FEW broccoli, enough to feed a family of 4, 3, 2, 1.
Low Production



This was about all the burdock harvested this year. Actually there was much more but I really did not want to go through the trouble of digging these roots out of the clay subsoil.

Actually I am not even sure if I am going to put this in next year. The local grocery store sells burdock very cheap, and considering we rarely eat this, it is probably not worth the effort.



Picture

- A few pieces of burdock.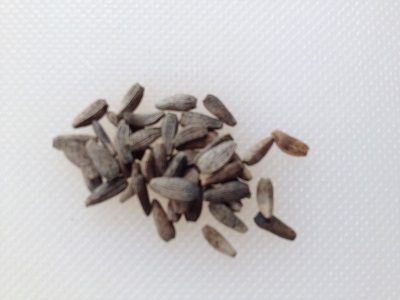 Resources



As an amateur farmer, I am constantly looking for information to make things easier, and to be more productive in my farms.

My best resource though is all of you

REAL FARMERS

out there. If you are growing

burdock

, please take some time and post a comment with your thoughts, suggestions, constructive criticism, and links to useful sites.

Your input will be greatly appreciated not only by me, but anyone else visiting this page. Thanking you ahead of time for posting.

For now check out the following links, which I found to be very useful.



Picture

- Burdock seeds.
Seedaholic - Burdock Takinogawa 'Gobo' information and seeds for sale.
Wikipedia - general information about burdock.