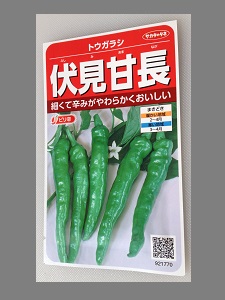 Chili Pepper





English Name

- Chili pepper



Japanese Name

- とうがらし (tougarashi)

Picture - Chili pepper seeds
Picture - Chili peppers ready for harvest
Picture - Harvested chili peppers

Another farming success story. I produced plenty of these peppers, albeit they turned out not to be hot at all.
Still Green



The chili peppers made it through, and actually adjusted quite well to this climate. They got off to a slow beginning but then really produced towards the end of the season.

For some reason the chili peppers took a long time to turn red. In fact, most of the peppers harvested looked exactly like these, still green, and not even a little bit hot. Towards the end of the season they did turn a bright red but were still not hot at all.



Picture

- A few green peppers.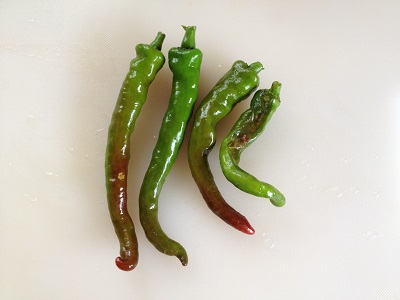 Storage Ready

A ton of peppers were harvested the first season, most of which were stored for the cooler months. I decided not to blanch these and even months later they were still good quality, especially when used in strong tasting dishes like curry rice.



Picture

- A few of the chili peppers trying to turn red.