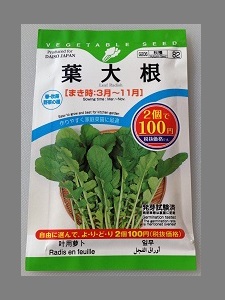 Leaf Radish





English Name

- Leaf Radish



Japanese Name

- 葉大根 (hadaikon)

Picture - Leaf radish seeds
Picture - Leaf radishes ready for harvest
Picture - Harvested leaf radishes

Although this is a white radish (diakon), this veggie is grown primarily for the leaves. The first season a couple of typhoons wiped out most of these but this year they are producing.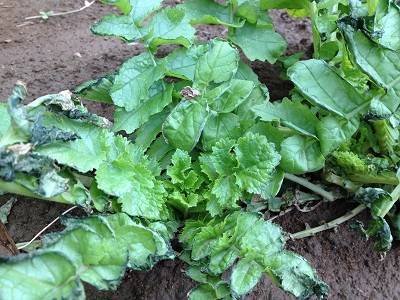 Lotsa Leaves



The leaves turned out okay despite strong winds from the typhoons which wilted the ends as seen in the picture. These leaves should be harvested before they touch the soil. This reduced the amount of bugs and made the new leaves come in much faster



Picture

- Leaves of the um....leaf radish.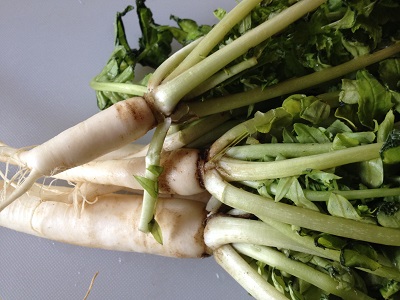 White Radishes

The leaves are not the only things you can eat. The actual white radishes are edible as well and are quite good. They can be used in the same way you would use other white radishes, AKA diakon in Japan



Picture

- White radishes.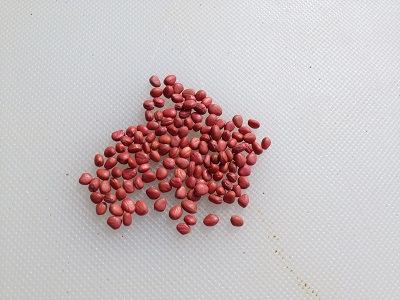 Resources



As an amateur farmer, I am constantly looking for information to make things easier, and to be more productive in my farms.

My best resource though is all of you

REAL FARMERS

out there. If you are growing

leaf radishes

, please take some time and post a comment with your thoughts, suggestions, constructive criticism, and links to useful sites.

Your input will be greatly appreciated not only by me, but anyone else visiting this page. Thanking you ahead of time for posting.

For now check out the following links, which I found to be very useful.



Picture

- Leaf radish seeds.
xxxx - xxxx