Making Beds



Farm beds, also known as rows, are essential for successful farming. Farm beds are raised areas of soil. Many people say making beds is not really necessary so basically it depends on what works for you.

A few of the benefits of farm beds includes:

Easier access, better weed control, irrigates only the roots, aesthetics.



Picture

- Raised farm beds.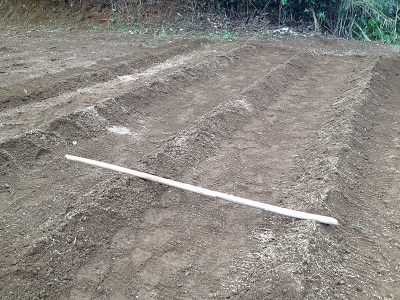 Measuring Beds



Using a piece of bamboo, the beds were laid out with 1 meter between the peak of each bed. Actually 1 meter (a little over 3 feet) is considered standard by many.



Picture

- Using a piece of bamboo to measure the distance between beds.
Almost Finished Beds



These beds are almost finished pending widening and smoothing out.



Picture

- Almost finished beds.