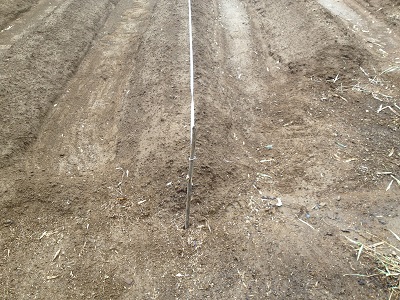 Convenient Measuring Tape Holder



Working alone in the farm?

Nobody to hold your tape measure?

No problem. Simply find a strong, thin piece of bamboo to hold the end of your tape measure for you.



Note:

Be sure to cut the bamboo directly on the outer sides of each node (the solid ring looking area between hollow sections) which results in a closed piece of bamboo at each end and keeps soil and insects from getting into the hollow section of the piece.



Picture

- Bamboo stick being used to hold the end of a tape measure..