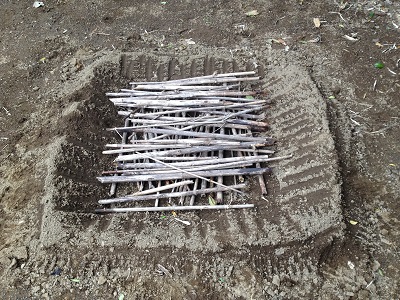 Using Bamboo to Aerate Your Piles



A compost pile requires air in order for the materials to properly decompose. Bamboo is a fantastic way to provide this air from the bottom up.

Simply take pieces of bamboo and put them in the compost pile space and line them up next to each other.

Then add another layer on top lined up perpendicular to the first layer.

You can do this alternate layering as much as you want. More layers means more air getting into the compost pile.

The really cool thing is eventually the bamboo will also decompose and provide plenty of "brown material" for the finished compost.



Picture

- A couple layers of bamboo in a compost pile.