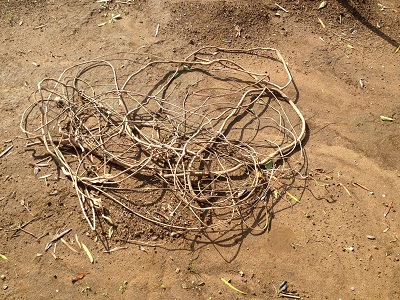 Vines 4 Farm Use



Tanegashima is blessed with a subtropical climate and the jungles which often grow in this type of environment. And of course, what would a jungle be without vines.

Varying in thickness from a strong fishing line to a small tree, the vines on this island can be used for a wide variety of projects.

To date I used these vines to support veggies vines such as green peas and even to tie the individual stems to the supports. This worked out fantastic, albeit for only one season, as the vines tended to dry out eventually.



Picture

- Vines waiting to be sorted and cut for use.