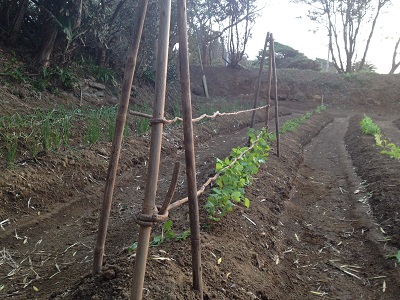 Vine Supporting Green Peas



These medium thick vines made great supports for holding up vine vegetables, such as green peas.

The peas were tied to the vines until they began to send out tendrils and were hanging onto the vines on their own.



Picture

- Vines used to support green peas.