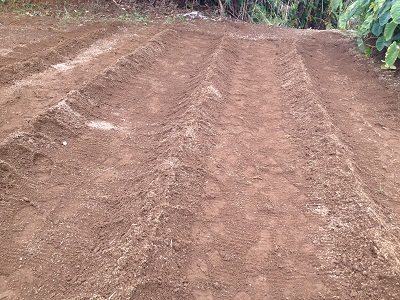 Farm Beds

Farm beds are essential for successful farming, at least in my opinion. Many people say making beds is not really necessary so basically it depends on what works for you.

A farm bed is a raised area of soil, often used to grow the same thing. Farm beds are also used to separate things which should not be grown together. There are many benefits to using farm beds including easier access, easier harvesting, better weed control, good drainage, and aesthetics. From straight line beds, to rectangles and squares, to free form designs, the choice is really up to you. Keep experimenting until you find a design that is both functional and aesthetically pleasing.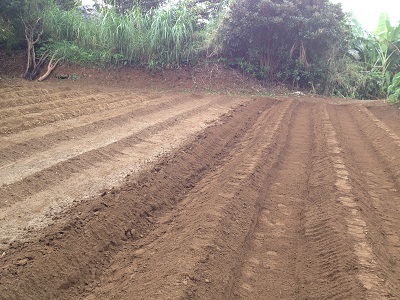 Straight Line Beds

These are typically long narrow beds, often called rows, used by conventional farmers to facilitate the use of machinery for sowing, cultivating, and harvesting. Tractors and other machines can easily navigate straight line beds, thereby saving time and money, and increasing the amount produced for a given area.
Continue reading....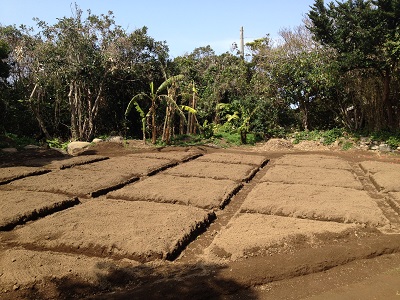 Square or Rectangular Beds

These are rarely used by conventional farmers due to the lack of accessibility of tractors and other farm machines. In addition, sowing and harvesting are much more time consuming. These beds are great, however, for the non-mechanized farm. I decided on this type of bed for my farms many years ago. Specifically, I use rectangular beds measuring one meter in width. At the beginning, when I using only hand tools, I preferred beds measuring one meter on each side. After injuring both shoulders, I purchased a rototiller and now my beds are up to 20 meters long, but still only one meter wide. These beds are pretty easy when it comes to sowing, cultivating, and harvesting, and this is a much better way to protect your crops from wind damage.
Continue reading....
Free Form Beds

Free Form beds are exactly what they sound like....um....free form. These beds can be anything you want them to be. Many times a park or other public place will use flowers or bushes to spell out words or to make specific designs. These would be examples of free form beds. Japanese seem to be very fond of doing this.
Continue reading....