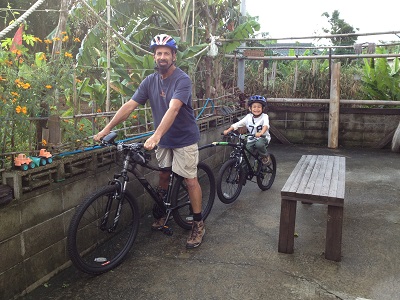 A Little About Me

I originally decided to make my own site when I moved to Japan. The intention was to make a place where I could upload pictures and stories for friends back home to see and read. As time went on, the site became much more, becoming a place where I could post about my interests (there are many), write about my thoughts, and store information I collected and found useful over the years....kind of like an online file cabinet.



Picture

- Me and my son Shai ready for a ride on our Haro mountain bikes.

At present, these pages focus on my continuing adventures on Tanegashima, a beautiful island with a subtropical climate located due south of the main island of Kyushu in Japan. Previous places of residence include Nara, Japan, San Diego, California, and Kenmore, New York.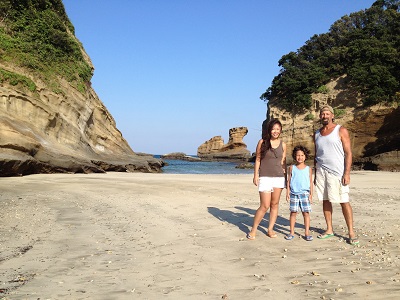 Tanegashima



I am currently living on a small island called Tanegashima, a place with a subtropical climate, beautiful beaches, and wonderful people.
Nara
San Diego, California Days



I moved to San Diego, California many years ago to be with family and to finish my college at San Diego State University. After graduating from SDSU with a business degree in finance, I went to work for a bank as a real estate appraiser. I eventually opened a successful real estate appraisal company and was self employed for many years. I traveled a lot during those years and eventually the passion for other cultures and travel took over. I decided to dispose of my business, retire early, and go back to college. I graduate with a degree in Japanese studies and also obtained a TEFL (Teaching English as a Foreign Language) certificate. I traveled to Japan a couple times to study the language and finally moved there in 2009.