June 1, 2009

- Now 2 More Months. Yup, only 2 more months from today before the baby is due. Akiko is looking really pregnant now and very happy. We spend a lot of time now outside relaxing and meeting friends. Waiting for the temperatures to warm up a bit though.
Us again.
Side view.
Side view.
Side view.
Side view.
June 2, 2009

- Nothing Special Today. We pretty much stayed in and worked on our projects.
June 3, 2009

- Weeding University. Actually I was planning to write about something different today, then I read my email and decided this was prefect. My English site is extremely popular now and used in over 180 countries. I installed many surveys throughout the site in an effort to get students to practice writing in English. The classroom section of the site has a lesson for each day of the year, which is almost complete. Anyway, I decided to cancel class for tomorrow because of our wedding anniversary. I installed a survey on there for students to send us a greeting if they want. This was the initial post and really cute.

Quote

: Hi, Happy

weeding university

. I wish for you the best, and a long life full of happiness.
June 4, 2009

- Wedding Anniversary. Happy Anniversary to my wonderful wife. Today Akiko and I celebrated our wedding anniversary. We went out for a picnic together and then enjoyed a nice quiet dinner at home. Neither one of us are really into spending time around a bunch of noisy people on our special days. Usually not into putting email or other private communications online but I received an anniversary card from my closest and longest time friend. The card was from Sandy. Any of you who know about my past in Buffalo can remember how close we were. We go back over 30 years, and even after all this time, we continue to be close and be there for each other. Anyway, enough rambling on. Anyone in a relationship should read this card and really think about the meaning behind it. Thank you Sandy for sending such wonderful thoughts. You really are a true friend.
Anniversary Message and Thoughts From Sandy
(

Note

: the Ecard does not load properly in the Google Chrome browser)
June 5, 2009

- Classroom Section Finished, Site Award Received. After months of work making lessons, videos, tests, and surveys, the Classroom section of my Fun Easy English site is finally finished. Now I can turn my attention to other projects. The site was named one of the top English language sites in 2008 in an independent survey.
EnglishClub.com Award Page
June 6, 2009

- Possibly Going to Japan Early? For quite a few weeks now, we searched the real estate database in Japan looking for a house to purchase. The house needs to be two stories, pretty standard in Japan, with at least two bedrooms upstairs, one or two rooms on the first floor to be used for our English school, and a kitchen which is located towards the rear of the house. Even more important, the house needs to be relatively close to a train station, which makes the price higher, but is better for getting students. We found a house located in Hōryū-ji which is perfect. Hōryū-ji is a temple complex located in Nara, Japan. The temple is widely acknowledged to have one of the oldest wooden buildings existing in the world, and is one of the most celebrated temples in Japan. In 1993, Hōryū-ji was inscribed as a UNESCO World Heritage Site and the Japanese government lists it as a National Treasure. The house is only 2 miles from the temple. Really cool. Anyway, we plan to chat with our family in Japan this morning to talk about the house. Click the links for more information.
House Information - Written in Japanese
Wikipedia - Hōryū-ji Information in English
June 7, 2009

- New, um Old House in Japan. We are now officially in negotiations with a real estate agent in Japan to purchase this house. The property is located in Nara City, approximately 4 miles from Nara Park, an historic site housing Tōdai-ji, the largest wooden building in the world. The house is a piece of crap with tons of cosmetic problems, mold, and dryrot. Since I am able to repair pretty much any house problems, a fixer is definitely the way we decided to go. Japanese people generally want a house in move-in condition and are not do-it-yourselfers like many Americans are. The interesting point about this house is the fact that, since it is located in an historic area, the house cannot be knocked down or modified. This is a deterrent for Japanese people as they typically knock a house down after about 30 years and build new. With Japanese property the value is in the land. If we are able to get this house, we would most likely move to Japan a few months ahead of schedule in order to open the English language school sometime during Spring 2010.
House Information - Written in Japanese
House Layout - Written in Japanese
Wikipedia - Nara Park Information in English
Wikipedia - Tōdai-ji Information in English
June 8, 2009

- Japanese Study - Thanks MBS Radio. Yup, MBS Radio in Japan puts on a ton of online radio programs. These are really useful for learning Japanese since the programs are taped and you can listen to the same conversations over and over. This particular show is Minna no Hokkaido (みんなの北海道), which means Everyone's Hokkaido. For those of you who are not versed in Japanese geography, Hokkaido is one of the four main islands of Japan.
みんなの北海道 Radio Show
June 9, 2009

- Total Fixer, Excellent Location. Possible home purchase in Horyuji, Nara, Japan. We are focusing our attention towards purchasing this house now. The house in my post on June 7, 2009 turned out to be in a location not considered desirable if you talk with the locals. This house is in an excellent location, only one mile from Hōryū-ji, a temple complex located in Nara, Japan. Read the June 6, 2009 post for more information about this place. Anyway, due to the proximity to the temple, the city rule is this property cannot be torn down and rebuilt, a deterrent for most would-be-purchasers in Japan. The house is basically structurally sound but needs lots of cosmetic work. A fun project for sure. It should take me about 2 months to remodel and around $5,000 for materials.

The floor plan is pretty basic. Without getting into a lot of specifics about Japanese real estate, a little bit of information will make this post more interesting. The entry to a Japanese house is called a genkan (kanji = 玄関) which you can see on the first floor. The rooms colored in green are tatami rooms or washitsu (kanji = 和室) which are rooms using tatami mats for the flooring. The rooms colored in yellow are standard rooms youshitsu (kanji = 洋室) using wood for the flooring. The square meters in each room is measured in number of tatami mats or "jou" (kanji =帖). The plan is for the English classes to be in the middle room on the first floor with our living space all on the second floor. This property is located about a half a mile from an elementary school and a middle school which means getting students would be extremely easy. Click the following link to see more pictures of this beautiful estate. (many pictures - could take some time for the page to load)
More pictures of the house
More information about the house in Japanese
More information about the house in Japanese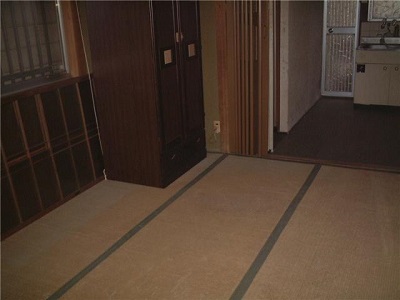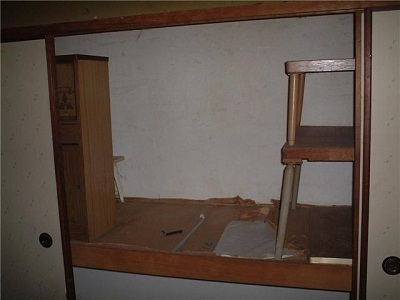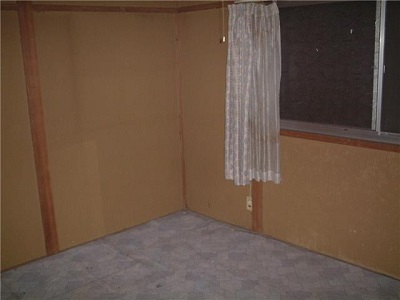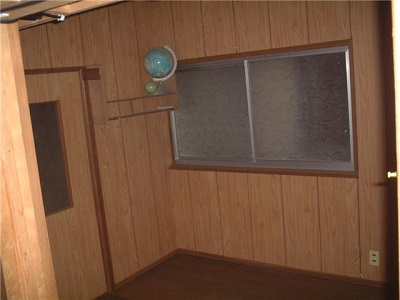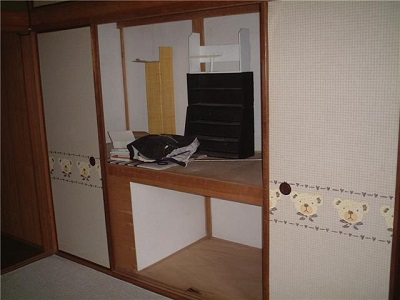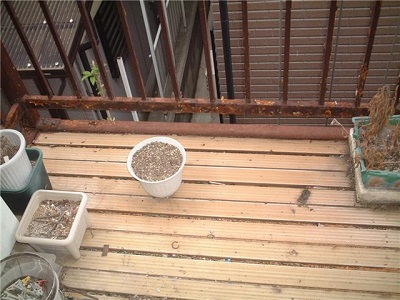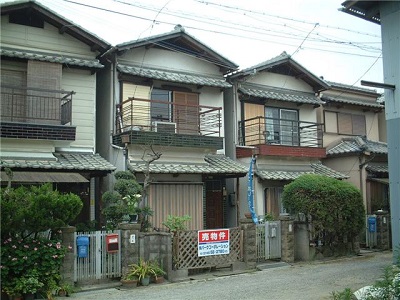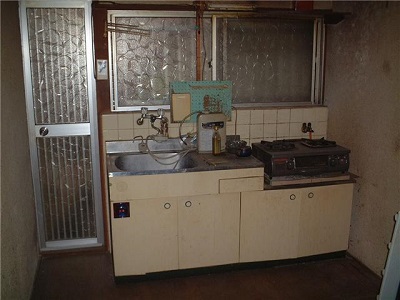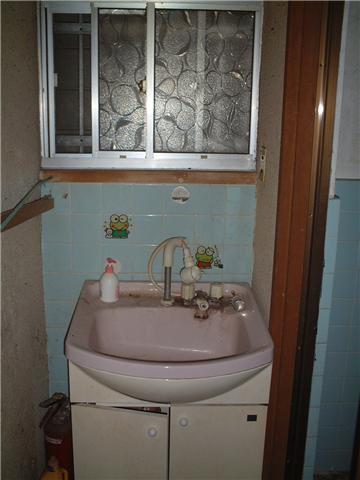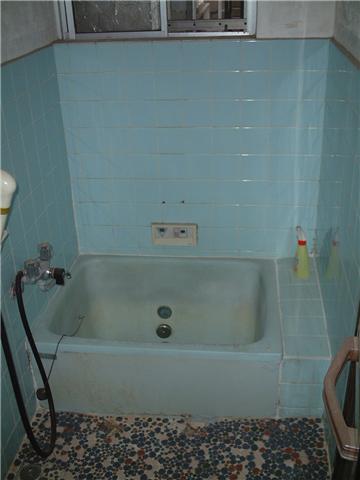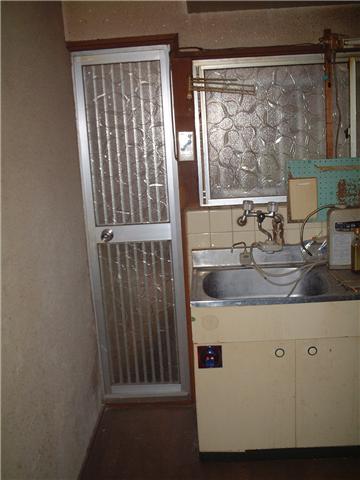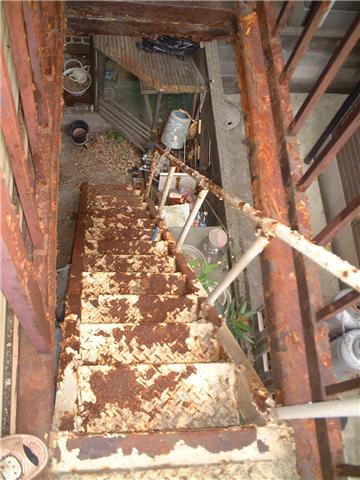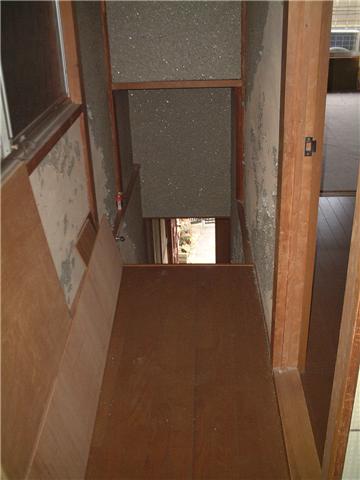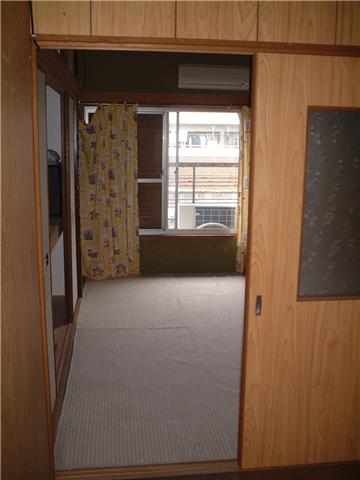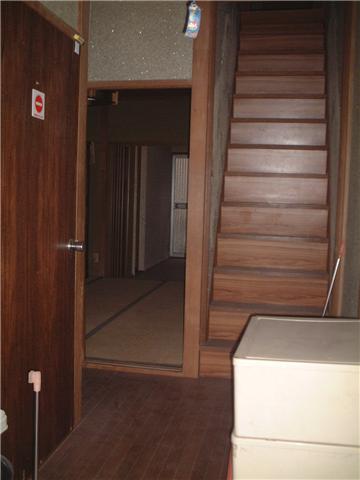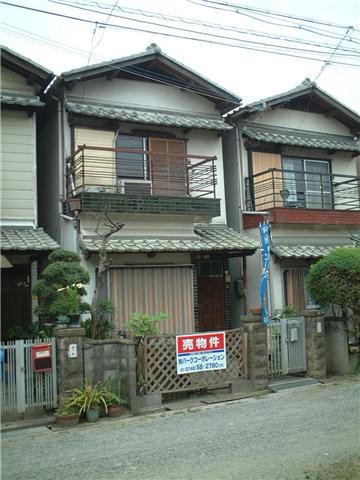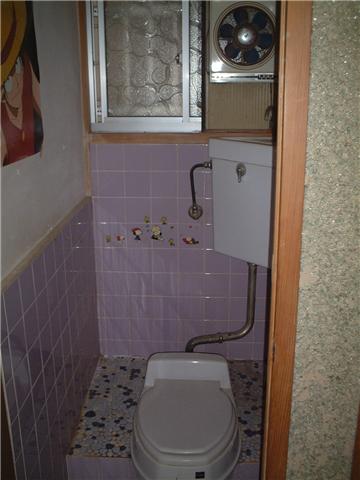 June 10, 2009

- Exact Location of the Property. Tonight we received email from the real estate agent in Japan showing the exact location of the property. It turns out to be almost exactly one mile from Hōryū-ji which is a temple complex located in Nara, Japan. The temple is widely acknowledged to have one of the oldest wooden buildings existing in the world, and is one of the most celebrated temples in Japan. The following link shows the location of the Hōryū-ji temple complex (the gray area located in the upper right hand corner of the map) and the "A" on the map is the location of the property we might purchase.
Google map showing the location of Hōryū-ji (listed as Hōryū-jisannai)
Google map showing the exact location of the property
Wikipedia - Hōryū-ji Information in English
June 11, 2009

- Now Partners With Amazon. After many years on the Internet, my Fun Easy English site is now getting quite a lot of attention. It seemed like now is finally the time to partner with Amazon. The online stores will show up on all of my sites within the next couple weeks.
June 12, 2009

- Stayed in and Worked. Really not much to talk about today. Pretty much stayed in and worked on building the Amazon stores on the sites.
June 13, 2009

- Condition of the House. Today, um tomorrow in Japan, our family went to look at the house. It turned out to be much worse than in the pictures. Going to need to make a decision about it soon.
June 14, 2009

- Getting Ready to Make an Offer. After much consideration, we decided to go ahead with the purchase of the house in Japan despite the condition. We contacted the real estate agent and we will be making a pretty low offer on the house within the next few days.
June 15, 2009

- Maybe This Home is a Better Choice. Yeah, we spent a bit of time looking at houses again. If the house in Japan doesn't work out, maybe we would consider this property. A bit pricey but what the heck. A few more bedrooms and bathrooms than needed and quite a job keeping up with the landscaping. Anyway, click the link below for the full details.
You are not gonna believe this place
June 16, 2009

- Another Nothing Special Day. Again, we stayed in and worked on our projects today.
June 17, 2009

- Amazon.com and My San Diego Site. Instead of working on the Amazon.com store for my English site, I decided to give it a test run on my considerably less popular San Diego site. The store is now over 140 pages and features thousands of items related to San Diego. It took time to optimize the pages but all is working.
June 18, 2009

- We Want To Purchase This House. We were able to get interior photos of the house I originally wanted. Now thinking of putting in an offer. We contacted the real estate agent and now waiting for an answer.
House Information - Written in Japanese
More Pictures of the House
Location of the House
June 19, 2009

- Today Was Really Nice. It was warm and we met many friends today. Tons of grocery shopping.
June 20, 2009

- Getting Ready To Put in an Offer. We went to the bank today to find out about money transfers. We are getting ready to put in an offer on this house. More about this within the next few days.
House Information - Written in Japanese
More Pictures of the House
Location of the House
June 21, 2009

- Happy Father's Day. This was a really nice day. Akiko and I spent much of the day with Valerie at the park and then made a BBQ.
June 22, 2009

- Getting Ready To Put in an Offer. We went to the bank today and wired money to Japan to cover the deposit in preparation for making an offer on the property.
June 23, 2009

- Discrimination in Japan Sucks. We are no longer thinking about purchasing a house in Japan. This morning we received the final answer from family in Japan. They will not accept us purchasing the house because they do not agree with the location of the property. This is all about discrimination against lower level Japanese called Buraku. We are upset, sad, and disappointed. Any talk about going to Japan is on hold for now and most likely for quite some time.
Wikipedia - Buraku Discrimination in Japan
June 24, 2009

- Burakumin and Google – The Craziness Continues. After some heated arguments with the family in Japan, it seemed like the issue of purchasing the house in the Buraku town of Ando in Nara was officially over. Then we received email from the agent and are now back to pursuing this course again. I really need to respect my wife Akiko for pushing ahead with the purchase, even though it is going completely against her family and thousands of years of culture and tradition. The fact is, she knows discrimination in any form is wrong and now we want the property even more. The people in the Buraku communities are the same as everyone else. They have families and kids playing outside and feelings like everyone else. Now we want to make our English language school in this community and do something for these people who have been discriminated against for centuries.

Anyway, Google recently posted maps of Burakumin communities throughout Japan. They took old maps and combined them with modern day street maps. This is creating quite a stir in Japan. The Japanese government is now saying Google is using the maps as a method of discrimination. Google is simply using historical maps to show an existing problem which needs to be addressed and eventually ended. Kudos to Google for taking the time and nerve to do this. Discrimination in any form needs to be exposed and abolished.
Google Earth maps out discrimination against burakumin caste in Japan
Google crosses line with controversial old Tokyo maps

Now we continue on with the home purchase.
June 25, 2009

- Michael Jackson, Fishing, House, and Discrimination. Really need to post about the passing of Michael Jackson. Grew up with music from the Jackson Five and really sad to see some of the past slip away. Those were much simpler times when lyrics actually had meaning and things were a lot more pure, not like the garbage they play on radios today. A few links for those of you who are interested. Sandy, nice to be in contact with you again.

https://www.youtube.com/watch?v=_4QyZH0EXcQ
https://www.youtube.com/watch?v=e1ODaEq9n3Y
https://www.youtube.com/watch?v=ehal1eUG1jk
https://www.youtube.com/watch?v=MYx3BR2aJA4
https://www.youtube.com/watch?v=mWfVyBtuYWY
https://www.youtube.com/watch?v=9Xs9OQHpwDE
https://www.youtube.com/watch?v=Uqxo1SKB0z8
https://www.youtube.com/watch?v=HyfcOriVKBM
https://www.imeem.com/groups/yE615S9y/video/Qs9WkzrV/the-jackson-5-stop-the-love-you-save-ed-sullivan-show-1970/
https://video.google.com/videoplay?docid=-9198512208764422466
https://www.youtube.com/watch?v=snihdG1rE0Y
https://www.jackson5abc.com/songs/
Enough is enough, at least for today. Akiko and I took the day off from all the crap we are dealing with and went fishing. We continue to think about Japan which is our interim plan. The ultimate goal is to end up in Grand Island, New York in a small house on a nice piece of property. A few houses of interest are already on the market.

Anyway, today was really nice. A bit overcast in the morning but ended up partly sunny ans warm. We caught quite a few fish which we plan to eat and give to friends. We plan to go again tomorrow morning.
For those of you who are not used to ocean fishing, these are mackerel. Although in the tuna family, these critters are a bit on the strong tasting side. Most Americans cut them up and use them for bait. We prefer to use them as a main BBQ dish. Most of these will be given away since we are worried about the mercury content. Probably okay but better to err on the side of caution.
June 26, 2009

- Bagels, Fishing, and a Decision. We went out for early morning bagels and coffee, talked with some friends, and then headed out to Ocean Beach for fishing. The main purpose was not to catch fish, but to relax, talk, and make a decision. As it turns out, I found a small little house on Grand Island which would suit our needs perfectly, at least for the next few years. We are working on a five-year-plan which is basically to raise the baby in a nice quiet environment and then possibly sell the condo and purchase the property we want if values appreciate to an acceptable level. This is the property in Grand Island....NO LAUGHING OKAY? We are both very minimalistic and this property is perfect for us at this time. Basically we are waiting for this property, or the property in Japan to work out. Totally up to DESTINY now. Either way, we are out of San Diego in about 3 months.
June 27, 2009

- Bagels, Party, and Dinner. Today was pretty much our day to meet with friends and to be away from the computers. We met a friend of ours at the bagel shop and talked for a couple of hours. Then did a little shopping and headed up to Solana Beach for an afternoon party with friends. The party was really nice and the food was incredible as usual. At night we invited a friend of ours for dinner and talked until about midnight. Tomorrow is back to business as usual.
June 28, 2009

- Possibly Moving to Grand Island? Well, it looks like destiny might make our decision for us. The property in Grand Island is still available. Although there seems to be some issues….renters, interior condition….we are planning to move forward with the purchase. We are waiting for more information from the realtor.
June 29, 2009

- A Short Sale and a Messy Interior. We received email from the listing agent and it appears this is a short sale. The interior is supposedly a mess and we are now waiting to see interior pictures. Either way, we plan to move ahead with the purchase. More about this as we receive more information.
June 30, 2009

- The Waiting Continues and a 16" Bass. We are still waiting for pictures and more information from the realtor regarding the Grand Island property. Even though I spent 20 years in Western New York, I continue to do tons of research about Grand Island. Was on the island several times when I was a kid but living and visiting are two different things. Really looking for reasons not to purchase property there but so far there are none. Yeah Western New York is freezing and gets tons of snow but living in the four seasons is wonderful and the difficulties tend to build character. This is one of many values I want instilled in our kids.
We decided on a last minute fishing trip this afternoon. We caught a couple sardines and yup, Akiko caught a 16" bass. Pretty unusual for sure and 4" over the legal minimum size limit. We brought it home and put on the BBQ. Ate some edamame as an appetizer and ate the fish with grated daikon and soy sauce. Yummy.