Welcome



My name is Howie, a guy originally from a quaint little village called Kenmore, in Western New York. I am now living with my wife and three sons on Tanegashima, our small beautiful island located off the coast of Kyushu and mainland Japan. We are a very different kind of family. We are not working in the conventional sense, our kids are not in school, we are mostly self-sufficient supplying close to 100% of our fresh food needs, and we spend 24/7 together. It was a tough road to get here but now we are settled and enjoying a very simple existence. Over the years I realized the three things that got us here, Taking Chances....Making Changes....Being Happy. For those of you contemplating life changing decisions, hopefully you can find a few ideas, inspiration, motivation, etc....on these pages to help you along your road.

Please communicate

your thoughts, suggestions, constructive criticism, or simply say hi using any of these options:
Fun Easy English



Welcome Fun Easy English Students

to my personal blog. To those of you coming over from my English language learning site, hopefully these pages will be good reading practice for you. Enjoy.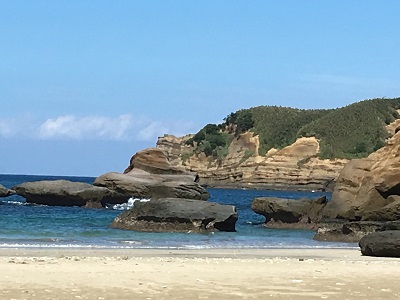 Tanegashima, Japan



This is our beautiful island off the coast of mainland Japan. This is where we make our home and now where we are engaged in agroforestry. Please visit my updated island site for detailed information about this incredible place.
TanegashimaJapan.com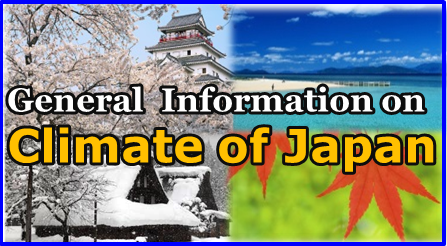 Heading to Japan?



The Japan Meteorological Agency (JMA) finally has much of their site in English now....might have been all along and simply could not find these pages. Anyway, these are few useful links, including many specific to our location which you can use if planning to visit Tanegashima. A good idea to check the JMA pages before coming to Japan as information about weather in Asia does not always hit the American weather sites in a timely manner, especially when it comes to typhoons.
Then click "Weather" to access local information
Then scroll to the Observation Table and click "Extra detail"
Then click "Observation Map" which gives you links to all the information you will need for your trip
We Purchased a Mountain



We purchased a mountain in the Northern section of the island. We are planning an agroforestry project. If you wanna know more please scroll to the Agroforestry links. The information is written in English but will be translated to Japanese soon. Thanks for your interest in our agroforestry project.

山を購入
島の北部に位置する山の土地を取得しました。この山をアグロフォレストにするアグロフォレストリープロジェクトを計画しています。 詳しくは、Agroforestryリンクまでスクロールしてください。英語ですが、日本語も近く公開予定です。よろしくお願いします。
Mountain Update
Recent Camping Trip



Picture of us before returning home after our most recent camping trip. This was one of our most productive trips ever. We cut the huge oak trees and a bunch of cypress trees to open up the canopy in order to get sunlight into the campsite. We also were really happy to see the beginning of our agroforest was doing great.
Agroforest Beginning



This is the beginning of our agroforest up in our mountain. We are growing all kinds of stuff including: bok choy, spinach, daikon, chingensai, and garlic. We were surprised the deer did not eat anything. The entire metal frame is now covered with fishing net found at the beach.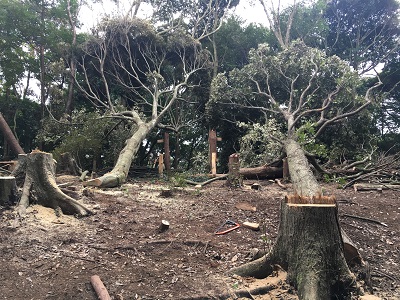 Cutting Trees



We plan to keep most of the trees on the mountain but these simply needed to be cut in order to open up the canopy and let sunlight into the campsite. These two oak trees had trunk diameters of about 50 centimeters. The cypress (hinoki and sugi) trees cut will be used as practice for debarking and notching in preparation for a future log cabin.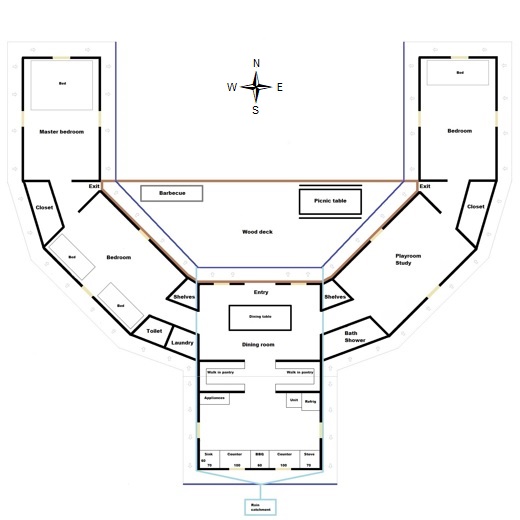 Possible Log Cabin Design



This is the possible modular log cabin design for our mountain property. Modular since the entire structure would actually consist of six separate cabins or modules. This was originally to get around any building regulations since Japanese building codes allow for a structure of up to ten square meters to be built without requiring even permission. Each module would be 2.5 by 4.0 meters for a total of exactly 10 square meters. This design might go totally out the window though since we recently found out that we are allowed to build up to a 200 square meter home with only reporting to the local housing department. There would be no inspections since the structure is being built in a wilderness area. BTW there are no property taxes on our mountain property due to the wilderness area designation. Anyway, this is actually the first draft which takes into consideration many factors including view and the addition of solar panels. To the north, this particular section of the property has a fantastic view of the wilderness including a view of the reservoir through the trees. The dining room and wood deck would be facing this fantastic view. The kitchen would be getting much of the sunlight throughout the day and on the roof of this particular module is where the solar panels would be installed as the roof would be south facing. From a design and appraisal point of view, the cabin would include a bit of functional obsolescence since the master bedroom could only be accessed through an adjacent bedroom. Anyway this is the design for now. Much more about this in future updates.
AGROFOREST


Forest Farming



Apparently begin self-sufficient was not enough for the Hayman family.



Picture

- Trail to one of our proposed campsites.

We are already supplying close to 100% of our fresh food needs with our farms and now it's time for the next step, which in this case, means buying a mountain. Yup, we purchased a mountain which backs to the reservoir which supplies water to the island. The total land area of the mountain is over 18,000 square meters, which is about 193,750 square feet for those of you still using the Imperial measuring system, or about 4.5 acres. The mountain is loaded with oak and cedar trees and has beautiful views of the reservoir. Public facilities are located directly across the reservoir and include a huge park, sports fields, a community center, and several bathrooms. A small cabin style bathroom is located a mere 4 minute walk from our property in a small park and includes flush toilets, a public source of drinking water, and picnic tables.
Property Location



This Google map shows the location of our mountain forest. Zoom out to see the entire reservoir and the parks and facilities in the area. See the map below for the approximate boundaries of our property.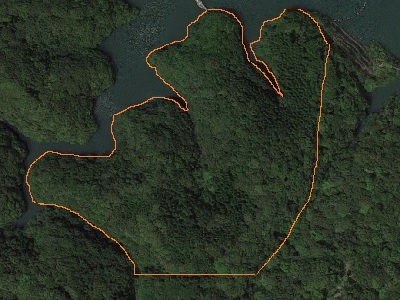 Approximate Boundaries



This is a google satellite map showing the approximate boundaries of our mountain forest. Match this with the map above for an idea of the extent of this fantastic piece of real estate.
Agroforestry Project



We are planning an extensive agroforestry project. Included in the project are: 4 campsites, a day use area, and numerous hiking trails.



For those of you who want to know more, please read the following pages....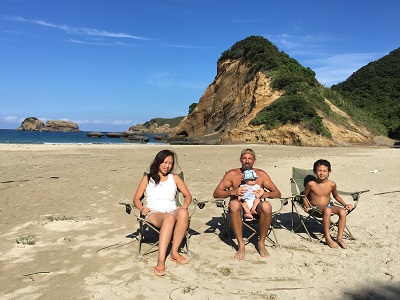 STORY


Our Ongoing Island Story

Main story page with both new and old stuff. A lot of fun stories and really cool pictures. A little something for everybody. Now working on filling in the gaps over the last 60 years.
Continue reading....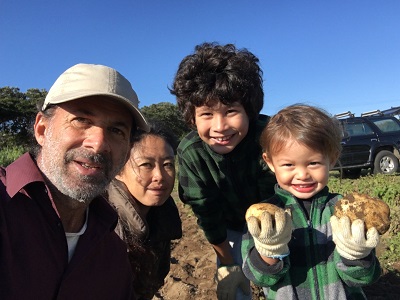 FARMING


Farming for Self Sufficiency

Farming section which is a total mess right now but still has a lot of useful information. I am planning to completely redo this section as the next ongoing site project for 2021.
Continue reading....
THOUGHTS


My Thoughts About a Few Things

When I began making this site, I really had no idea which direction it would take. We made changes that most people would not have even thought were possible but somehow we pulled it off and are finally stable, living on a small island in Japan. Hopefully these pages will serve as inspiration to those of you thinking about making similar changes to your situation.
Continue reading....